Tree protection has become an increasingly important issue for property developers in recent years. Established trees on a property can impact plans for building an extension or redeveloping the site, but this impact is often poorly understood.
Many home-owners and developers have seen their projects thrown into disarray, discovering only after they've bought a property that their plans can't work around the existing trees on site, or trees they thought they could remove actually have to be retained.
It's critically important today to understand requirements for tree protection and management, as Councils can fine you thousands of dollars – or even take you to court – if you do the wrong thing!
We're excited to have Ben Kenyon from Homewood Consulting join us for this Property Meeting, to explain:
How to identify trees on a property that could impact an extension or development of the site.
When can you or can't remove trees from your property.
Common tree-related issues when dealing with Council.
What is a "tree protection zone" and why understanding this essential if you plan to build or extend.
Ways of designing around established trees and incorporating trees into a design (in particular when they need to be retained)
The role of an arborist in site assessment and planning applications.
When and why you need to involve an arborist in your property projects.
About Ben Kenyon – Principal Consulting Arborist and Director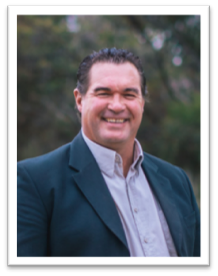 Ben has over 20 years experience in the arboricultural industry in both the field and consultancy and is an expert in all aspects of tree management. As the Principal Consulting Arborist at Homewood Consulting, Ben has a strong practical focus and is passionate about training & public consultation. Given his practical background he has extensive experience in the preparation of arborist reports, tree management plans and tree retention assessments for planning and development.
He has extensive skills in database development & design and Geographic Information Systems (GIS) which are predominantly used to manage large volumes of asset data such as complete city tree inventories or asset surveys.
Prior to establishing Homewood Consulting, Ben worked for over 15 years as a field Arborist for a number of organisations.
Do not miss this opportunity to get insights to the inner working of an arborist and meet other property investors.
You are welcome to bring along friends or relatives who are interested in property investing – it is all about networking with like-minded people!
Limited places due to COVID restrictions
Due to COVID restrictions the room provided by the venue has limited seating.
Please secure your place here so that we can manage the number of attendees.
You are welcome to bring along friends or relatives who are interested in property investing – it is all about networking with like-minded people!
Date: Tuesday 18th May 2021
Venue: The Veneto Club, 191 Bulleen Rd, Bulleen
Time: 6:30pm registration for a 7:00pm start
Cost: $30 per head entry charge or $40 per couple.
I look forward to seeing you there!
Tony