Our next property meeting is Tuesday 3rd May 6pm to 8pm. This meeting is a great opportunity to connect with other like minded people interesting in Property. By mixing with other Property People, we learn and expand our knowledge and relationships are formed which may result in working together on a project.
Note: New Venue
The Hyde Park Tavern, 187 King William Road, Hyde Park, SA
Register to attend
https://adelaidepropertymeetingmay2022.eventbrite.com.au
Expert Reveals Latest Forecasts for the SA Property Market
Understanding property market trends is critical to successful property investment.

With the South Australian property market still running hot, but other parts of the country showing signs of cooling, many investors are wondering what's in store for SA real estate values over the coming 12 months.
To offer a clear perspective on the South Australian market, I have invited respected property investing mentor and market analyst, Brendan Kelly, to join us.
Brendan will present the very latest research and analysis on the property market in Adelaide and South Australia – including how the local market is forecast to perform over the next 12+ months.
In addition, he will be sharing his expertise on some of the most important aspects to consider when seeking the best opportunities in the current market.
Discover how you need to prepare for the year ahead in the SA property market, to protect your wealth and seize emerging opportunities!
About Brendan Kelly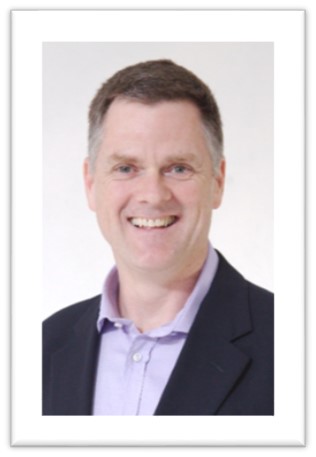 Brendan's 20 year property investment experience and expertise spans a multitude of property strategies including renovations, subdivisions, commercial developments, growth properties, positive cash flow deals, industrial properties and even vendor finance.
Brendan co-founded the renowned Results Mentoring Program and has since personally mentored over a thousand people in all aspects of property investing. Brendan also co-authored the critically acclaimed property investing reference book The Real Deal: Property Invest Your Way to Financial Freedom. As CEO of Property Predictions, an independent and respected property research organisation dedicated to accurately forecasting suburb median and rental price movements, Brendan has a unique insight into local property markets across Australia.
Today, as a public speaker, professional investor, Property Mentor, and Property Market Analyst, Brendan regularly presents at seminars and donates his time to local investor networking groups as a motivator and educator on property investing and wealth creation strategies.
You are welcome to bring along friends or relatives who are interested in property investing – it is all about networking with like-minded people!
Please secure your place below


Date: Tuesday 22nd March 2022
Venue: The Hyde Park Tavern, 187 King William Road, Hyde Park, SA
Time: 6:00pm registration for a 6:30pm start
Cost: $20 per head entry charge or $30 per couple.
Register your place
https://adelaidepropertymeetingmay2022.eventbrite.com.au
A Few Important Notes
1. Bring Your Pads, Pens, iPad but don't forget to take notes. When you come to the Property Meeting, please bring something to take notes – you don't want to miss a thing and we'll be sharing very valuable information on the night!
2. Next Adelaide Meeting – 5th July 2022
3. Can I bring someone else along?
Yes, anyone who is interested in property investing, renovating, developing is welcome to come along.
4. What are you selling?
Nothing, these events are all about learning and networking with like-minded people
5. How do I contact the organiser?
The best way to contact the organiser is via email adelaide@propertymeeting.com.au, and make sure you put your name, phone number, and question in the email
I look forward to seeing you at the meeting!


– Robyn